*ALL RIGHTS RESERVED BY RITTER'S BBQ
Gourmet All Purpose Rub. Has smoked bell pepper in it and very fragrant. Great on Avocados, Hamburgers, Steak, Pork Chops, any Poultry , Veggies and best of all Wild Game, helps disguise that wild flavor! NO MSG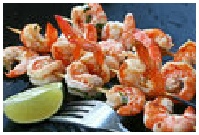 Bourbon Flavored Apple with some heat. Great on Pork of any kind! Also a twist for Chicken and Seafood. Use your Imagination for this one!
Contains MSG
Maple flavored, some sweet and heat . Created for Ribs and Pork, but would be great on Popcorn, Fish, Chicken, again use your imagination ! Contains MSG NOW LESS HEAT !!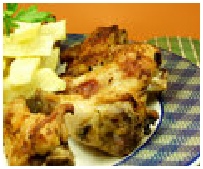 Son of our Just Rub. Great on Just About Anything ! Less heat,and a little more salt. A lot of other flavors pop !
No MSG

Great on Chicken, Seafood, wherever you want a Pop of Flavor ! Some Heat .
Contains MSG
PLEASE CLEAR YOUR CART BY PUTTING A 0 IN THE QUANTITY BOX BEFORE NEXT ORDER !



PLEASE NOTE :
FOR SHIPPING REASONS NO MORE
THEN 12 - 4 OZ BAGS
PER ORDER
4 OZ. POLY BAG COMING SOON
AWESOME ALL PURPOSE , GREAT ON ANYTHING, TAKE YOUR TASTE BUDS
AWAY ! EVENLY BALANCED FLAVOR . A LITTLE SWEET , A LITTLE HEAT .