*ALL RIGHTS RESERVED BY RITTER'S BBQ
We use only the freshest and finest ingredients and restock often. Our rubs are a fine texture and will melt into your meat while marinating in them. Our Rubs do have some Heat to them.
When using our sweet and fruit rubs we recommend that you use a base seasoning such as our Just Rub. This will give you more of the essential flavors ,then you can add another flavor profile with the fruit rubs. With some white meats and thinner meats it may not be necessary.
Our Just Rub is great on just about anything, Beef, Chicken,Pork, Any Seafood or Fish,Chili, Stews, fried foods,and Anything. It is the base of all of our Rubs. It is all purpose. Contains No MSG, some heat! Use as your base.
Our Just Rub with Sweet added. Great when you want a sweet flavor ! Great on Ribs and Pork.
Contains NO MSG !
Contains no MSG !
No MSG,some heat !
Our Just Rub with Tenderizer and MSG added. For those meats you can't seem to get tender enough. Great on all meats.
RITTER'S SWEET & TENDER RUB
Our Just Sweet Rub with Tenderizer and MSG added
A sweet Pecan flavor, great on almost any meat, Brisket, Chicken, Pork, Fish, Steaks. For larger meats use the Just Rub as your base flavor and then add the Pecan. Use your imagination, like Popcorn! Contains MSG
Shipping & Handling Cost : We can ship 5- 1 lb. Bags for $8.40, 5-10 1 lb. bags for $16.20. 11- 18 1 lb. Bags for $22.25. We insure all of our orders. We ship USPS Priority Mail. Depending where you live from us that would be 2-5 days delivery time.
FOR LARGER ORDERS CALL, AS IT WILL ADD COST OF $4,000 FOR SHIPPING!
All purchases will be processed using PayPal Secured Shopping.
It is not necessary for you to have a PayPal Account. There is a place to proceed if you do not have an account. Also if you are using Google Chrome as your web Browser, there is a conflict between PayPal and it, please use a different web browser when placing orders so your order will go through.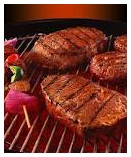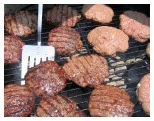 NOTICE !!!
EFFECTIVE FEB. 29 TH
ALL ORDERS WILL SHIP
ON MONDAYS AND THURSDAYS
ORDERS SHOULD BE IN BY
12 NOON WED. & 12 NOON FRI.
YOU WILL NOT RECEIVE A NOTICE
OF SHIPMENT UNLESS YOU
PLACE A LARGE ORDER
PLEASE EMPTY YOUR SHOPPING CART AFTER COMPLETING ORDER, ENTER O IN THE QUANTITY BOX ! ! !




PLEASE NOTE :
FOR SHIPPING REASONS
NO MORE THEN 12 - 4 OZ. BAGS PER ORDER
THANKS !